Does your dog lack focus in training for obedience, agility or rally?
Are you tired of your dog zooming off to visit people or other dogs or just zooming around in the middle of a competition?
Are you stuck with not knowing what to practice next with your dog's skills for dog sports training?
Does your dog act stressed in a trial but not in training?
Our dog sports training classes will teach your dogs the skills necessary for success!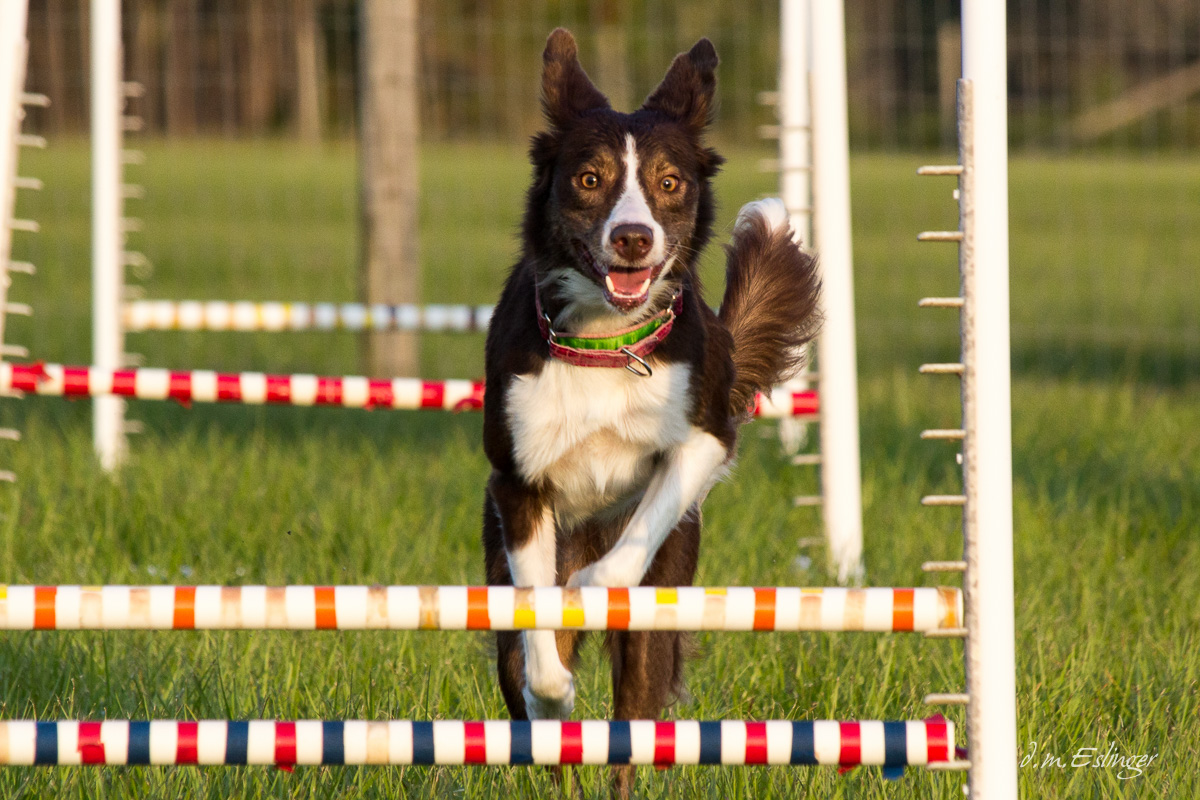 We can help! Private dog sports training gets the fastest results and easily works around your schedule! We can even train together by video!
Schedule your free phone consultation or call us at 803-262-8212. We discuss your dog and your training goals. We schedule an online training session via Skype that will address your training challenge.
You complete the form to schedule your dog sports private lesson.
We train together! For our Skype lessons, we train for 30 minutes and the remaining 30 minutes is spent exchanging videos of your dog's progress on the skill we covered!
"Thanks, Mariah! My dog has made excellent progress on her focus and attention and she is almost ready to compete now! I'm so grateful to have a plan and to know that you are always available to answer any questions and able to solve Bella's training challenges in creative and fun ways."
— Jennifer S.
Competition Obedience Training
Whether you want to achieve an OTCh, UD or whether you are just getting started with your dog in competition obedience. Mariah will help your dog learn the skills to be happy, confident and precise in the ring.
Rally Obedience
We will work with you to teach your dog to have great focus, enthusiasm and reliability in the rally ring!
Dog Agility Training
Get started teaching your dog the skills to play and compete in agility!
Behavior Change
If your dog is exhibiting any behaviors that are concerning, we can help.  We'll create a positive training program to enable your dog to make better choices reliably.
Get started on your path to success with your dog in the competition ring!