Frustrated by some problem behaviors like pulling on leash and want to get back on track?
Getting a new puppy and want a well-behaved companion for a lifetime?
Do you want a dog you can take places, one who is truly part of the family?
Wish your dog would greet guests politely instead of jumping or barking excessively?
Just want to have some fun with your dog and try out new activities?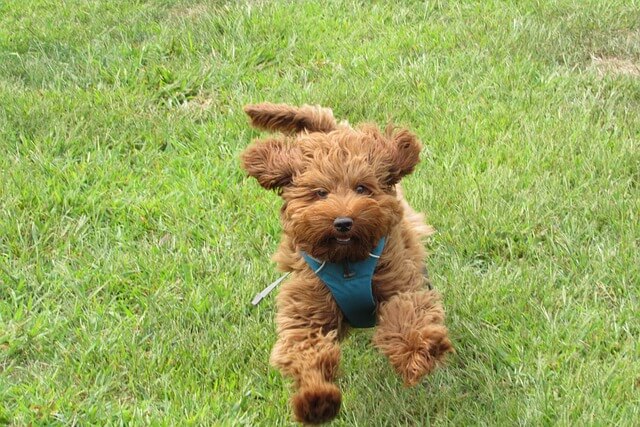 Let us train your puppy… so you have more time to enjoy your puppy. At Charlotte Puppy Training School, your puppy learns all the necessary skills for a happy life with you including good manners, potty training, puppy biting, and crate training.
Your puppy spends the work day with the trainers. We even pick up and drop off your puppy each training day. Learn more about our exclusive Puppy Training Day School.
In-home dog training offers many benefits for dog owners who want to ensure their pets receive personalized, one-on-one training for their dog. Our In Home Dog Training Academy program does the training for you so you can have a happier, well-behaved pet and a stronger bond between you and your dog. Your top Charlotte dog trainer can customize training programs to suit the specific needs of each dog, based on their temperament, breed, age, and behavior. In-home training sessions also provide a stress-free environment, allowing the dogs to learn in their own home without distractions. In addition, owners can participate in the training sessions and learn effective techniques to maintain the good behavior of their dogs. 
Mariah Hinds
Dog Trainers Charlotte nc
Your Charlotte NC dog trainer, Mariah, is a certified dog trainer through the Certification Council For Professional Dog Trainers (CPDT). Your dog will learn as quickly as possible with results that will last with Mariah's commitment to continuing education, effective positive training techniques, and dedication to kind communication with humans. Get started now with one of our Charlotte Dog Trainers
By by far the best experience for us in over 30 years of dog ownership! -Barbara C.

Mariah worked to make life better for Sallie my goldendoodle and myself. -Susan T.
Mariah was great. In no time, she had Dolly greeting us politely, staying on a mat while we ate and no more biting or death leaps from the couch! -Bryann S.
His behavior is light years better than it was! Thank you Mariah! -Joseph S.
Any Breed. Any Size. Any Age.
Yes, even your dog can be trained. We make training your dog convenient and easy so you can take your dog with you everywhere and your dog will be well-mannered.
Mariah Hinds Dog Training offers training programs where your dog gets the training they need, they get to stay home and not be sent away and you get to be fully involved in the process. Your dog learns to listen to you! 
Staying & coming when called
We involve all members of the family and make sure that training is simple, easy and convenient so you see results quickly. We customized training programs to address all of your dog training goals and needs!

Barking, howling and whining
Jumping up & hyperactivity
Mouthing, nipping & playing rough
She is so knowledgable and you can tell she is passionate about what she does. -Emily M.
I couldn't have been happier with the results. Mariah uses training methods that really work! -Jaclyn H.
She was dependable and easy to schedule with. -Robin G.

Not only is she an excellent trainer, she was able to answer and advise me with any question or concerns that I had. -Allison A.
In Home Dog Training Charlotte nc
You want to enjoy your life with your dog. You need your dog to listen in the places you live- in your neighborhood, in your house, and at your local park. So we offer training where you are- in home dog training Charlotte nc– in your home, in your neighborhood and at your local park.
You are busy. We offer board and train Charlotte NC style dog training in your home charlotte, nc designed for every lifestyle. Whichever program you choose- from guided DIY in home dog training plus our online training guides, to letting us do the training for you– the goal is the same:
To transform your dog into the easy-going, well-mannered companion you've been dreaming about.
With in home dog training Charlotte nc, we'll give you the tools and confidence to enjoy your best friend's best behavior everywhere life takes you together.
We can do the training for you, in your home
Love the idea of Board and Train Charlotte nc but don't want to send your dog away? We can train the dog while you are busy. In home dog training ensures that your dog listens to you where and when you need your dog to behave.
Effective
We use gentle, effective, positive-reinforcement training techniques to achieve lifelong results and a relaxed dog. In addition, we show you how to get your dog to listen in real-life so you see results as soon as possible.
Best fit for a busy schedule
Personal training from the trainer ensures that your dog learns the skills quickly. You are busy. Therefore, we make sure that our training fits around your schedule and you'll get great results with only 15 min/day of practice.
Great Results
We make training work for your life. We customize it to fit your needs and goals. Read our Google reviews written by busy people like you.
Convenient
We come to you right in your living room and we meet on a schedule that works for you so it's easier for your busy schedule! We offer dog training near me– right in your home- In home dog training Charlotte nc.
Specific to your needs & location
Get the best of Charlotte dog training! Dog obedience training charlotte nc is customized to what your dog needs to learn. We don't waste time talking about training that doesn't pertain to your dog. We train where the problems happen-  at the park, in the car, in your neighborhood or at home.
In Home Dog Training Charlotte nc
We come to you and train your dog where you need your dog to listen! We are your source for in home dog training charlotte nc, dog training fort mill sc, and in home dog trainer. 
Where do we offer in home dog training near me?
Dog training fort mill sc
Lake Wylie, SC
South Charlotte
Southpark Charlotte
Steele Creek, Charlotte
Belmont, NC
Mount Holly, NC
Fort Mill, SC
Tega Cay, SC
Indian Land, SC
Pineville, NC
York, SC
Ballantyne, NC
and other areas on the map shown below
Puppy Classes Charlotte nc
Early puppy training is essential in shaping your dog's behavior and development. Charlotte puppy training offers a variety of benefits such as socialization with other dogs and people, learning basic commands such as sit, stay and come, and minimizing behavioral problems that may arise in the future. Puppy kindergarten in Charlotte, NC also provides a controlled environment for training, helping puppies learn good habits and manners. By training your puppy early, you establish a strong foundation for their future relationship with you and your family. With our puppy classes charlotte nc, it's not a problem if your puppy is a little older but we find that starting as soon as you can benefits the people the most.
Our retriever pup, Shiloh, loves her so much, and so do we! She listened to all of our concerns and answered so many random questions we had. -Mary T.
She is amazing! She is very knowledgeable and gave us great ideas how to keep this pup entertained and not getting into trouble. -Saraja C.
An EXCELLENT trainer! She has such a perfect balance of care, kindness, patience AND authority. -Elisa M.
Wondering if we offer the

dog training Charlotte nc services you need?
See what is possible with your dog trainers near me, Charlotte NC Dog Trainer, Mariah Hinds Dog Training
Recent Dog Training tips from your dog trainers charlotte nc & in home dog training charlotte nc, Mariah Hinds Dog Training
We can help with dog obedience training charlotte nc, dog training fort mill sc, puppy obedience training charlotte nc, obedience school for dogs charlotte nc and dog trainers in charlotte nc.
The Many Benefits of Starting Puppy Training Right Away What is The Best Age to Start Puppy Training Classes? What is the Best Age to Start Puppy Training Classes? Puppy training classes are...
read more